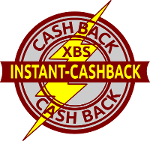 -50.00€
MFJ-1234B NEW MODEL
Official Release Date: November 16, 2020 Introducing RigPi 2 the first major upgrade to the original MFJ-1234 or RigPi 1.
Comes Pre-Installed with  v 2.0 RigPi Operating System(Raspbian Buster).
Uses the latest Raspbian Buster operating system compatible with the Raspberry...
Operate remotely using any web browser on your mobile phone, iPad, tablet, laptop, desktop or even Kindle!