More info
Alpha Delta DX-A
twin sloper antenna for 160, 80 and 40 meters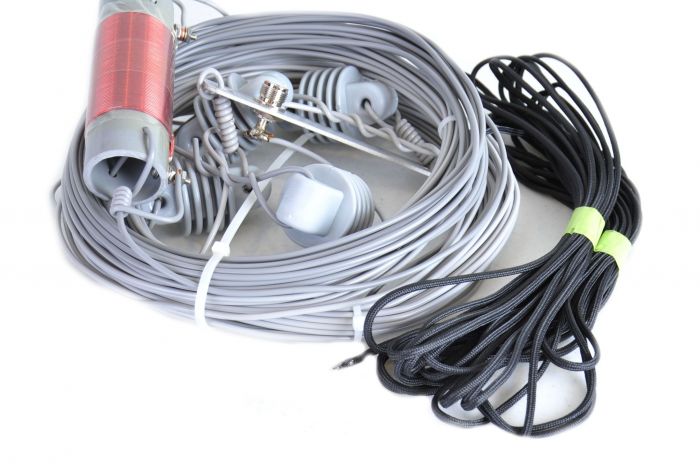 Alpha Delta Twin Sloper antennas combine the effectiveness of the quarter wave DX with the wide bandwidth of the half-wave dipole.
The DX-A is designed to cover 160, 80 and 40 meters.

One arm is 20 meters long, while the other is 18.2 meters long.
The sloper antennas are installed as an inverted V with return to earth realized through the truss or the metal pole.
These antennas use stainless steel hardware, copper wire and efficient Alpha Delta "Iso-Res" winding coils.

The twin sloper antennas are designed for use on non-rigged truss with metal rods, with a directive in the head.
The directive acts as a capacitive hat and helps to tune the two slopers.

It is possible that the introduction of sloper antennas in a truss system that has other connected wire antennas can cause a slight detuning of the other antennas.
Some installations require the use of a tuner.